PEOPLE AT TULLICH
Shian Maclean is the land owner at Tullich. She manages the land and the animals which live on it. Shian is also responsible for feeding the horses.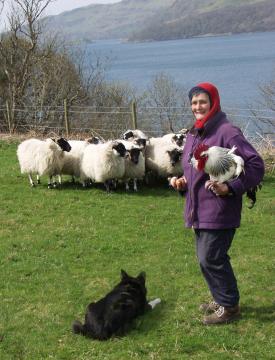 Chrissie Tucker organises clinics and workshops for visiting riding and horsemanship teachers.
She offers Level 3 Equine Touch sessions.
Her main occupation is teaching yoga.
Soillse is a contented Highland pony with whom Chrissie has a delightful relationship.